Design For Non-Profit
The brand system visualizes the identity and concept of a fictional non-profit organization.
The design consists of using typography, hierarchy, grid-system, contrast, Illustrator, Photoshop, and Indesign. Photos are online sourced.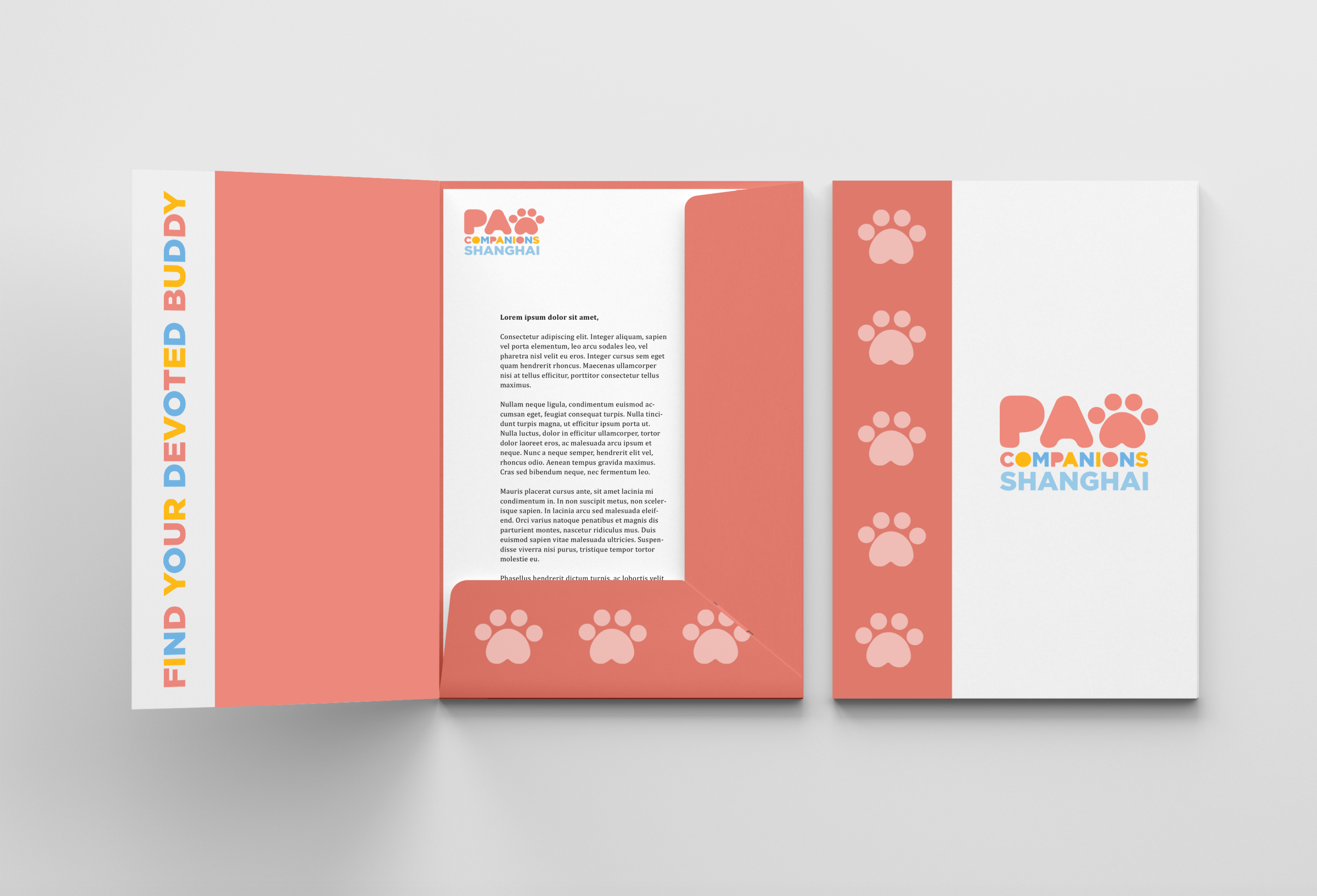 Paw Companion Shanghai is an organization that I decided to create based in Shanghai that focuses on training puppies under two years old into service, emotional support, or therapy dogs that can be adopted by children who have disabilities needs and emotional difficulties. The mission of Paw Companion Shanghai is to enhance children who have disabilities and emotional difficulties a quality of life by a loving, beneficial companionship with trained service dogs to protect and encourage the children to regain their independence. Because the organization's targeted audience is children, the design approaches use bold, vibrant colors and simple graphics to deliver its mission and vision, illustrating a bright future for these children.

Applications Mockup